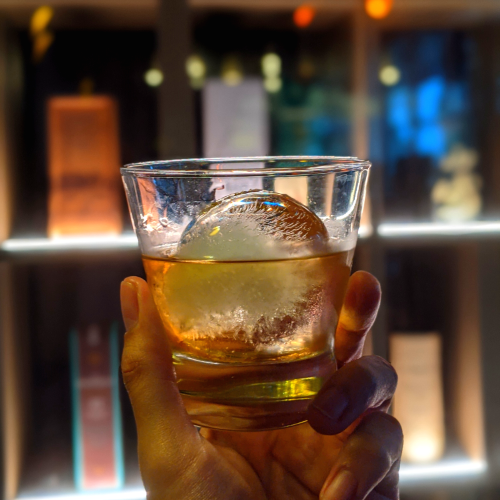 Malts Whisky Bar Relaunches with 150 labels at wallet-friendly price tags
While whisky bars are generally seen as stuffy, gentrified establishments that cater to pretentious old men sporting waistcoats — Malts is an exception to the rule.
In fact, I'd go so far as to say Malts is a fun whisky bar. At least I had fun, during my media tasting at the newly-relaunched bar.
Whisky lovers really can't go wrong with over 150 labels on the menu, and extremely affordable price points starting as low as $12 for 30ml. A rather friendly price tag even for newbies to whisky, in fact.
Whisky Business
Getting right down to business, you gotta order whisky the moment you sit down at Malts. It's a waste of a visit not to utilise their extensive library of whisky.
It's really a situation of choosing your poison here because the choices are virtually inexhaustible.
For oak lovers, the Shinobu Pure Malt Whisky Mizunara will satisfy you with a lethal Oak Finish that smoothly creeps up on you from behind a facade of gentler fruity notes.
However, Scotch purists that turn their noses up at the popular Japanese variants may consider the Tamnavulin Sherry Cask. A nice mix of sweetness and spice, in a very classic Speyside profile.
But my highlight of the night at Malts had to be this Glenrothes Vintage Reserve.
Nothing much beats a pleasantly balanced and supremely drinkable Scotch from Speyside, with a nose so elegant I could get intoxicated just from huffing it.
Malts has food too
You'd think it's impossible to top the whisky selection at a whisky bar like Malts. Not wrong — but Malts presents a pretty compelling argument for getting food to pair with your drams as well.
For example, the inspired Tomato Beef Meatballs ($18).
Oh lord, was it a sultry, alluring mess. Gratuitously cheesy, saucy, rich and filled with chunky, succulent meatballs — this was a meatball dish to remember,
However, the title of the best dish of the night went to their Prawn Aglio Olio Pasta ($27). Most people would dismiss it as a regular pasta sold at a markup, but they'd be gravely mistaken.
Malts' rendition had a punchy depth of flavour to the garlicky profile but what elevated it was that playful lick of heat to give the tongue a sensual tingle.
Not to mention the sleek execution on the sauce, which was nonchalantly slicked onto each strand — perfectly coated.
If you're one for unadulterated meat indulging experiences, then Malts' Baby Pork Ribs ($42.00) were made for you.
All the typical adjectives used to describe pork ribs are apt here — tender, fall-off-the-bone and juicy.
Admittedly there's nothing that makes it quite stand out from the rest of the crowd but it's definitely an immaculate pairing especially for those heavier Islays.
Alternatively, the Grilled Meat Platter ($78) is the Whisky Bar's answer to prolonged drinking sessions.
Smoky grilled slabs of lamb, steak, chicken, and sausage make the perfect pairing for all those drams you'd be knocking down.
In the end, I can only say Malts is a place that Whisky lovers, or those looking to get into the spirit, should check out. Good selection, solid food, and a convenient location in the CBD? Yes, please.
malts Whisky Bar
Website | Instagram | Facebook
Address: 6 Raffles Blvd, #01-07/08 Marina Square, 039594
Hours: (Mon-Sat) 3pm–10:30pm
*This was an invited tasting.