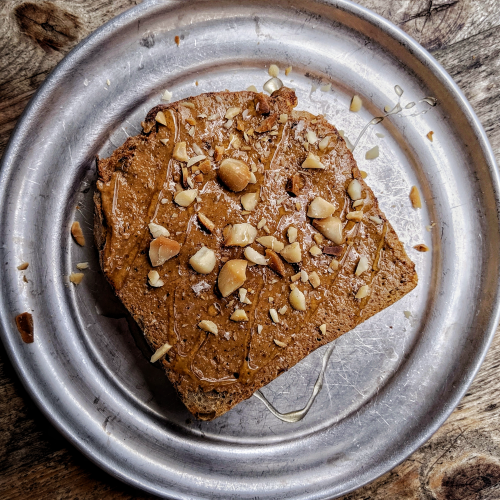 A bright star of the thriving artisan bakery scene, a micro bakery with tremendous heart
Micro Bakery is a relative newcomer that has already solidified their stature in the artisan bakery scene in the span of year. Sourdough is ubiquitous in Singaporeright now. It's certainly a thriving scene for such a niche, and they are at the heart of the boom.
Their first outlet was at Serene Centre, taking over the hole-in-the-wall spot of sourdough OG Woodlands Sourdough, who were closing. It was a big deal as they were one of my favourites. Fortunately, Micro Bakery filled their shoes perfectly, and they are now one of my favourite places.
Micro Bakery Red House, their second outlet
Fast Forward a year, Micro already already opened a second branch in Katong at Red House — and I don't see brakes to their momentum. They have legions of fans crazy over their bakes. If you'd tried even just a toast from them, you'd empathise with that fervour.
First Experience at Serene Centre
Speaking of toasts, you have to try their nut toast ($6). It is a great acid test to tell the quality of their sourdough, which they passed with flying colours. The toast was dense but still fluffy, whilst boasting a satisfying crunchiness on its toasted exterior.
The nut butter delivered a pleasantly fragrant nuttiness but wasn't cloying or overly thick. Could be stronger, but its current intensity worked well with the gentle funk of the sourdough. It threw me straight back to the days of Woodlands Sourdough's. Very much comparable.
One of the best grilled cheese sandwiches I've had.
Here's something that Woodlands Sourdough didn't have. This grilled cheese sandwich ($12) with brie, cheddar and mozzarella was scrumptiously rich, and possibly one of the best I've had.
The harmonious cheese blend ensured it was thoughtfully balanced with Brie earthiness, Cheddar sharpness, bookended by sauerkraut piquancy. It was also served with an addictively zesty tomato dip that could cut through the heartiness further.
Snazzier outlet at Red House
Dreamily creamy scrambled eggs.
My first taste at the Red House was this scrambled free-range eggs toast ($14). Hoo boy, that egg was a coherent homogenised mess that was dreamily creamy with a beautiful underlying fluffiness. It was fragrantly eggy and would make any egg lover swoon.
Alas, the side of pesto mushrooms left me a bit blase to their inclusion. And to be honest, for the price tag of $14, it was a bit on the steep side.
On the other hand, their kaya toast ($7) while pricy was the perfect modern kaya toast. Thick, fluffy and lightly chewy sourdough toast blanketed by a luscious layer of kaya. The intoxicating fragrance of pandan and coconut was the star but the supporting cast of sourdough twang, rich butter and sea salt bestowed some show-stopping nuances.
Micro Bakery is here to stay and we are a little better off from that. If you haven't been, please pay them a visit. You could grab some toast or get a loaf home to make Jon Favreau's famous grilled cheese sandwich. Be it their customer culture, their friendly customer service or their great bread — it's a complete package.
Micro Bakery (Serene Centre)
Website | Instagram | Facebook
Address: 10 Jln Serene, #01-05 Serene Centre, Singapore 258748
Getting There: 5 min walk from Botanic Gardens MRT
Hours: Wed-Sun: 8:30am to 3pm; closed on Mon-Tues
Price Range: Approximately $6-$20 per pax
Micro Bakery (Red House)
Address: The Red House, 63 E Coast Rd, #01-06, Singapore 428776
Getting There: Buses from Dakota or Marymount
Hours: Wed-Sun: 8:30am to 3pm; closed on Mon-Tues
Price Range: Approximately $6-$20 per pax