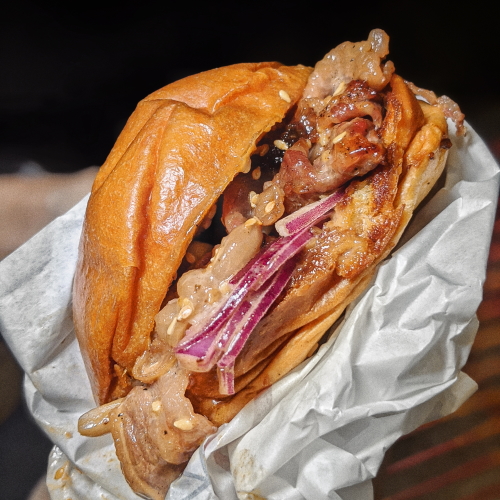 Wildfire chicken & burgers Is one of the best value for money burgers around
Burgers are an extremely popular food item in Singapore and there are so many good burger places . New burger places open so frequently that it takes something special to get noticed, just like Wildfire Chicken & Burgers
This burger joint was one of the eye-catching new openings at the tail end of the circuit breaker, garnering much attention for their affordable and good burgers. It's not exactly new but is instead the revival of a once-popular, but an eventually defunct, brand.
Wildfire Burgers — affordably magnificent
The humble cheeseburger is surely the best yardstick to judge a burger joint's quality. Simple but well-assembled, Wildfire's Cheeseburger ($9), the most affordable burger here, was a delight.
The patty was juicy and well-grilled. Its flavour was deftly accentuated by other components, in particular, the pickles possessed a striking meaty crunch and their tartness harmonised with the caramelised onions and the mustard's tickling heat.
The Shabu Burger ($13) was perhaps my favourite of the bunch. An outlier from standard fare, this was a quirky concept well executed. And how often can you say that about fusion burgers?
The Angus Shabu slices were beauts blessed with silky scores of fat embedded into their tender fibres, though slightly — but forgivably — chewy at parts. The textural interplay was quite slick as the tender meat was met with crunchy onions and bouncy mushrooms, finished with a soft brioche hug.
Not to mention Wildfire's beautifulYakiniku sauce gave the burger a wonderful sweet umami profile. It was vibrant but not cloying, whilst complemented quite flawlessly by mushroom earthiness then pragmatically punctuated with onion sharpness for balance.
Also pay attention to the newest Ottoman Lamb Burger ($13). Strong middle eastern leanings even received praise from neighbour Artichoke's bossman Bjorn Shen.
It's a layered burger built upon a great foundation of the lamb patty. Rich with an endearing whisper of gameyness, it went magnificently with the yogurt and eggplant — clean but with underlying complexity.
Slick yogurt and silky eggplant then added dimension to the meaty heft. Since I found the patty slightly overdone, the layered textures were a redeeming factor. An interesting burger for sure.
other things worth trying besides the burgers
Ok honestly? My favourite was actually the Fried Chicken ($4.50/1pc, $12/3pcs). I love burgers, but Wildfire's golden-skinned babies deserved applause. Beneath the thin but gratuitously crispy skin, it hid a glorious marinade that was delightfully sweet and well-rounded with spice.
Scandalously juicy and succulent slivers easily tore off the bone, whilst the skin provides much ear candy with its shattering. More impressively? It stayed crispy even after a good 15 minutes of us taking photos and chatting.
Maybe not one of the best around, but their burnt cheesecake ($6) is an insane bang for your buck. Not to say it's bad, since I found it one of the better ones I had. A nice controlled sweetness underscored by a gorgeously creamy mouthfeel — denser but not cakey at all.
If you want a new burger spot or interesting burger ideas, give Wildfire's burgers a go. No harm, because Wildfire ain't burning a hole in your pockets with their affordable pricing.
Wildfire Chicken & Burgers
Website | Instagram | Facebook
Address: NAFA, 80 Bencoolen St, #01-15, Singapore 189655
Hours: (Daily) 11am-9pm