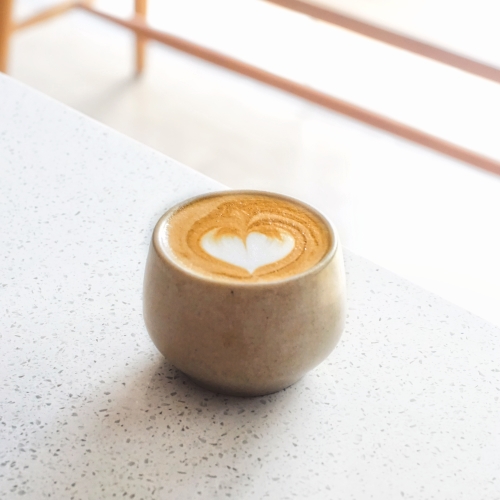 Apartment Coffee Settles into New Home But Retains Quaint Minimalist vibes
In Singapore's crowded speciality coffee scene, Apartment is one of the few brands that managed to build up a devout cult following for themselves. Not many cafes match up to the cosiness of its clean whites, soothing neutral tones, and minimalist charm. Even fewer cafes can rival its expertise in hand-pour coffee.
The cafe scene in Singapore has undoubtedly become saturated and gradually, even the more intimate aspects of speciality coffee have been diluted as it became more ubiquitous.
Not that the coffee snob's way is always right but there is a certain artisanal aspect and romanticism to the finesse and thoughtfulness of hand-pouring. An elegance that Apartment exemplifies.
Untimely tenancy woes had seen Apartment scrambling to relocate recently, before settling down at this new location at 139 Selegie Road, one that's more easily accessible than their four-year-old Bendemeer dwelling.
Remaining faithful to its iconic design blueprint, the new Apartment retains its familiar swathes of monochrome and homely earth-toned fixtures, albeit now featuring a stately wooden communal table as the centrepiece.
Those familiar viridian windows on the facade are replaced with broad sheets of glass panels affixed to black metal frames while the capacious interior is characterised by tall ceilings and glass elements that allow plenty of daylight in.
While the team is given a small boost in size at this new shophouse unit, Apartment doesn't lose out on traces of its quaint and personable charisma, as regulars will still find memorable furniture littered throughout the space.
Sublime Brews As Usual
As with the original Apartment at Bendemeer, this new Selegie outlet serves beverages — and only beverages. While you can find an assortment of teas and chocolate on the menu, a dedication to brewing speciality coffee is the primary focus.
Alas, with the natural buzz that comes with any new cafe opening in Singapore nowadays, current wait times will take a tad longer than usual. Understandable with only three filter cones in action at any given time — hand pouring requires attention and care, after all.
Nonetheless, don't make the mistake of visiting Apartment and leaving without a filter coffee order. It's their bread and butter and the menu is also more expansive and diverse than most coffeehouses in Singapore.
The baristas are deft in their pour and you'd be treated to supremely balanced extraction — my order of Luis Anibal Pink Bourbon ($7.50), a Colombian single origin, reaffirmed my beliefs.
A promise of berry compote, white grape, and rose notes surfaced with bright fruity acidity at first. That delicate vibrance is then followed by a subtle but deeply aromatic blend of rose and earthiness in the finish.
This beautifully balanced cup eloquently delivers on each distinct note, while avoiding being too trite in profile — simply the perfect embodiment of a good Apartment cuppa.
For those not keen on filter coffee, Apartment also does a rather delightful cup of White Coffee ($6.50). The espresso base is curated towards bold, chocolatey profiles such as the Brazil Farrouphila currently on selection.
I find comfort in nutty whites which aren't overtly nutty and this was a most articulate mixture of toastiness and fruitiness. It started off nutty, with a light touch of chocolate richness, then opened up into a robust while controlled full-body richness.
That inherent richness was also underscored by a mellow fruity acidity and dived into a deep finish containing subtle whiffs of sweet chocolate fragrance. Everything was wrapped up in a plush, creamy mouthfeel that allowed it to glide down effortlessly.
From what I see, their hospitality and passion for coffee hadn't changed — new beginnings but the same old comfort. I can safely say that Apartment is still that marvellously reliable haunt for good filter coffee brews. One that all coffee aficionados in Singapore should pay a visit to.
Apartment Coffee
Website | Facebook | Instagram
Address: 139 Selegie Road, Singapore 188309
Hours: (Mon–Sun) 10am–6pm