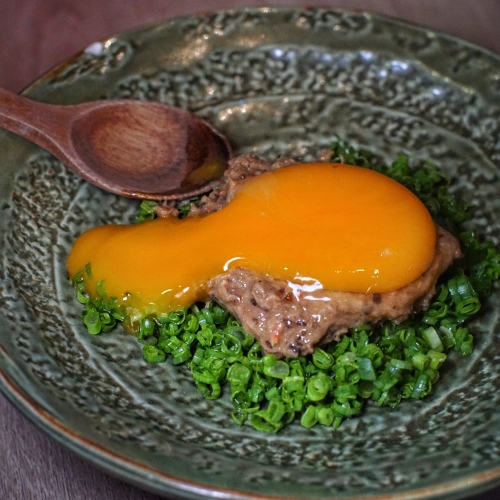 Kamoshita, an Authentic hidden gem making the best Oden in Singapore
How often do you remember a meal from five years ago? Especially one that was relatively affordable in a cosy Izakaya that not many people know about? For me, not many meals —even the most opulent ones— inspire that kind of indelible nostalgia but surprisingly Kamoshita, a quaint little sake bar in Tanjong Pagar, engraved a deep impression on my tastebuds.
For many Japanese food aficionados, Kamoshita really isn't really that obscure of an Izakaya — it's undoubtedly a hidden gem for most people but they'd long carved out a reputation for themselves as exceptional Oden specialists.
There isn't much to write about the decor here, they are as authentic as it comes — simple, stripped-down, and crowded with countless sake bottles casually peppered throughout all segments of the bar.
And that is the essence of an authentic Izakaya, where there are no pretensions and a palpable buzz generated by rambunctious mobs of merrymaking Japanese salarymen. Even with its significant rise in popularity within the Singapore Izakaya scene, Kamoshita still retained that cosiness I felt all those years ago.
Enough about the ambience because in a simple Izakaya setting, food is king and their spectacular Oden is easily the best I've had in Singapore.
Don't miss out on the Oden Omakase
At Kamoshita, you'd instinctively find the words "Oden Omakase" ($27.50) leave your mouth as your orders are being scribbled down.
One by one, the chef paces the different courses of the Omakase to arrive at the table. Welcoming you to Kamoshita, a plate filled with clear tawny brown broth and dredges of fibrous Eggplant comes first.
Simply dressed in that rich stock, each juicy morsel of eggplant was clean tasting while beautifully tinged with a richness that obscures traces of that distinct eggplant funk so even eggplant haters can enjoy it.
Given the strong start, it was unbelievable that the follow-up Daikon dish topped it quite handily. This could be my dish of the night. Daikon is not hard to make good but no other Izakaya I've been to has achieved this same level of perfection.
Kamoshita, through some arcane sorcery, rendered the Daikon immensely tender and basically split apart without much prompting, massaging your palate with the crisp aroma of Dashi and Daikon.
Following the trend of masterfully drawing every ounce of the inherent potential of all the simple ingredients typically used in Oden, I was also pleasantly surprised by these silky blocks of Fishcakes.
Beautifully bouncy with a markedly meaty bite, each piece was imbued with umami after absorbing the full brunt of the stock's robust flavour.
The Tofu was perhaps one of the more average fixtures of Kamoshita's Oden Omakase but it was still executed adroitly for that pristine satin-like texture you'd want from tofu.
Kamoshita's Oden Omakase experience was then bookended by an alluring pair of orange yolks the Ajitama was flaunting — with gentle richness infuse by the stock and a sensually jammy centre, you can't go wrong with these eggs.
Drawing the Most out of Simplicity
As always, simplicity is the hallmark of the cuisine at Kamoshita — and the Crab Namero ($17.60) elucidates that point with a simple but gratifying burst of flavours from a minimalistic ensemble of ingredients.
The whole suite of ingredients interacted with each other for a rousing parade of textures in the mouth — a great starter for sharing.
Not something you'll regularly see people order, but the peculiar Wagyu Sashimi ($20.90) was silky soft and its beefy richness was tastefully accentuated by the simple condiments at the side. All that marbling fat and flavour — nothing wasted.
A surprise favourite of my visit was the Warm Potato Salad ($8.80) which honestly struck me with how good something as homely as potato salad could be at the hands of the Kamoshita chefs. A textbook example of silky and creamy potato salad texture while an inch-perfect mustard sharpness serrated through the heaviness, balancing everything with finesse.
Most people wouldn't believe me when I tell them this is one of my most memorable dishes from Kamoshita's Omakase I had all those years ago but I can say with confidence Cold Udon ($13.20) is one of the crowning jewels of this Izakaya.
When enjoyed plain, in all its chilled glory, you can feel the thin strands of Udon ricocheting to the rhythm of your molars with a blissful chew to underscore that pristine bounce.
Even when dressed up with just the most fuss-free minimalism of the classic dip and Negi, the Udon was strikingly memorable as the cold umami and immaculate texture made this the epitome of simplicity elevated through virtuosity.
Kamoshita is one of the institutions that sit in the same pantheon of the best Izakayas in Singapore such as Nobu-Ya. With a stellar specialisation in Oden, they've surreptitiously crept into many people's radars nowadays — but this remains one of the best Izakaya experiences I've had, five years later.
Make your reservations here.
Kamoshita
Website | Instagram | Facebook
Address: 5 Neil Rd, Singapore 088806
Hours: (Mon–Sun) 5pm–10:30pm