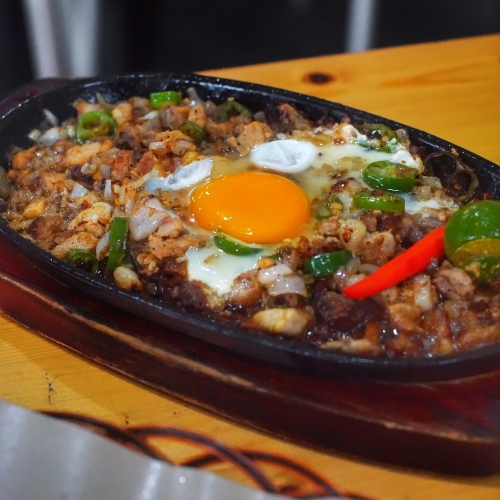 Lechon Republic Singapore hits all the right notes with its authentic Filipino suckling pig
Ask me for recommendations on the best Filipino food in Singapore and I'll probably struggle to even eke out a few names, most of them related to its iconic suckling pig dish. Lechon Republic is one of those Singapore restaurants I find myself gravitating towards more often.
Truly, my love for the decadently crackling skin transcends cultural borders and this is usually one of the first names mentioned when recommendations are requested.
Not many people would expect it but this stripped-down corner unit at Novena Regency is a strong contender for one of the best restaurants in the vicinity.
Novena might not be viewed as one of the gourmet sanctuaries of Singapore but the array of food is secretly quite impressive, ranging from the loaded bagels at Two Men Bagel House to Bari Uma's monstrously rich Tonkotsu Ramen.
But Lechon Republic doesn't need glam or glitz, it's got the homely charm of a random neighbourhood bistro. The overtly sterile white paint job, the gaudy red plastic chairs, the clutter of movie posters — all these are secondary to the food but still lend it an air of authenticity.
Straight from the heart
After all, comfort food like this requires no uncharacteristic polish. Lechon Republic's signature dish is just as perfectly efficacious and straightforwardly decadent as it needs to be.
Thin, wafer-like slivers of pork skin break apart like cracker biscuits while the tender flesh was well spiced and delightfully tender with a good score of fats, though slightly dry at parts. It's like a decadent meeting between roast pork meat and Peking duck skin.
This is a quintessential representation of what good Lechon could, and should, be like. While the greasiness does eventually reach a point of tedium, just $12.80 for the Chopped Lechon Rice Set, which comes with a drink, represents remarkable value.
The Lechon Sisig Rice Set (s$12.80) is another Filipino classic that Lechon Republic does pretty well. Unlike the usual Lechon, this dish features a motley of chopped-up Lechon all scrambled up upon a sizzling hot plate.
Compared to the unadulterated base form of Lechon, it's less straightforward but the medley of citrus, spices, and aromatics introduces a complex edge that serrates through the fatty richness. The additional cooking also draws out more juice, helping it pair even better with rice.
Admittedly, I'm not a Filipino food connoisseur. However here's my candid view of Lechon Republic — it's simply gratifying comfort food, and you don't need to be an expert to discern its greatness.
Lechon Republic Singapore
Website | Facebook | Instagram
Address: 275 Thomson Rd, #01-09 Novena Regency, Singapore 307645
Hours: (Tues–Sun) 11am–8:30pm