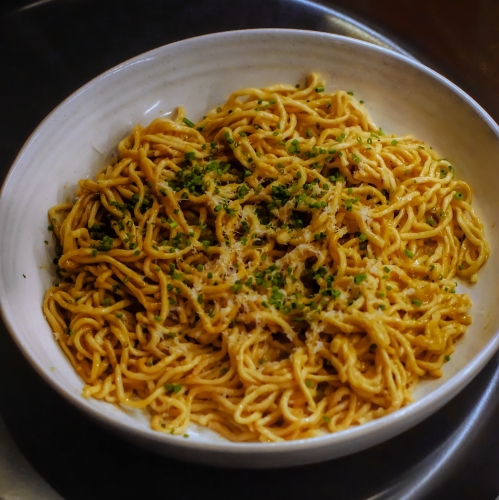 Groovy Off-Kilter nights at Offtrack, the bar of quirky Tunes, Tipples & Treats
Hypnotic rhythms seep through your pores, and you start feeling an unexplainable excitement flood through your veins, compelling your body to sway, intoxicatingly, and your head to be set into an undulating choreography. You'd just been there 10 minutes but you can already feel the euphoria slowly taking over as Offtrack's entrancing playlist caresses your auditory senses.
When you're easily moved by melodies and beats, Offtrack will seem like one of the most marvellous bar atmospheres to revel in. The establishment simply knows what tunes would drive the energy.
You know a bar is resolute in providing a top-notch sonic experience when they have a DJ deck affixed to its centre. Above all, it's masterminded by local electronic music scene veterans from Ice Cream Sundays and Darker than Wax.
Leaving its aural virtues in the background, Offtrack's decor itself is more than enough to lay a great scene for your night, dominated by outlandish oranges and 80's-inspired hanging lamps, with intermittent cobalt blues sharply contrasting against the rest of its warmth.
It's honestly impressive how well they channel the ebullient retro flair even without the twitching technicolour of a disco ball. So there's a great soundtrack to vibe to and a charming zany decor to relax in — but how's the menu?
Bold & Glorious
Most of the time, my focus at a bar like this would be on their cocktail menu but as far as culinary sensibilities come, Offtrack was right up there.
Not the most refined —far from it— but I found its eclectic repertoire, many dishes incorporating familiar Asian elements, more than endearing.
Bar food doesn't have to be refined though, just satisfying. — which Offtrack's iconic Garlic Noodles ($16) epitomised with a relentless garlic-forward umami.
Given its simplicity, the dish is remarkably robust but also beguilingly balanced by a deft touch of sweetness. If used as a sharing plate, it's also easy to ignore its clumpy deficiencies in texture and tendency towards surfeit — you just need a few squiggles to light up the night.
In a similar vein, Offtrack's Dashi Mascarpone Dip ($12) served with roti was an absolute riot. This smooth criminal was sleek and velvety at its base and bolstered by a dash of aromatic dashi richness.
It's not a dish containing clandestine complexities though it features some brilliantly harmonious textural interplay when the dip, crunchy and airy roti, and exploding Ikura come together.
Oldie but Goldie
In a concept full of curve balls, the biggest curveball perhaps came in the form of its cocktail menu — Offtrack's inebriators are a collection of forgotten classics, adapted to the bar team's judgments.
There are no intrinsically offbeat concoctions. The menu instead is a love letter to the classics by head bartender Joash, formerly of the renowned Jigger & Pony. He doesn't want to merely spotlight Last Words and Penicillins but the even-more underloved.
One very peculiar name that popped up on Offtrack's menu was the Tuxedo No. 2 ($23), a name I'd not seen for aeons, blended out of gin, dry vermouth, maraschino cherry, absinthe, and orange bitters.
There's a basis for a good Martini in the ingredients list but it is more than that. It's a lightly savoury and wet Martiniesque concoction which also happens to be sexily enlivened with the complexity of cherry liqueur — utterly satisfying.
Contrasted against the sombreness of the Martini-based riff, the other standout was the lesser-known tiki classic of Saturn ($23), featuring a cast of gin, lemon, passionfruit, almond, and falernum.
Dominated by a tart fruitiness, with a vivid passionfruit note shining through, it's extremely easy to down but also deceptively layered with elegant trails of nuttiness and spices.
So there you have it. Not does it provide only some of Singapore's most marvellous bar ambience and groovy music curation, but Offtrack is also a concept that pushes out bold, exciting flavours for food while showcasing an admirable understanding of underappreciated oldies.
It's not the most bravely intrepid or technically sound but what it does have is its unapologetically personal style that won't be compromised — it's a wonderful spot for people who don't take everything too seriously and want to partake in some hedonistic fun.
Make your reservations here.
Offtrack
Website | Facebook | Instagram | Spotify
Address: 34 North Canal Rd, #01-01, Singapore 059290
Hours: (Tues–Sat) 5pm–12am