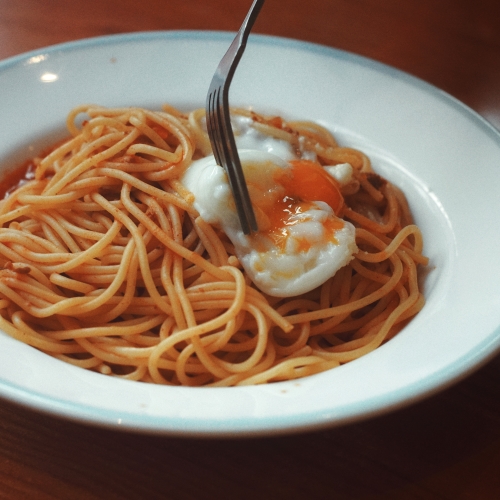 Saizeriya: An Inquisition Into The Fine art of Fast Casual Dining
Saizeriya is a household name and an institution of culinary trends, forged from the ground up in 1967 Japan. Originally conceptualised as a family-friendly Western food restaurant, it grew into a remarkably influential house of culinary arts.
Sazieriya's influence and casual dining doctrine have inevitably made locales review their fast-casual standards in every corner of Asia, finding devout followers in countries such as Taiwan and even locally in Singapore when the tenets of Saizeriya found their way to our shores in 2008.
Like with all things profound, the beauty of Saizeriya is a heavily contested topic on the boundless world wide web. One thing's for sure — it has perfected the art of casual dining and given new looks to classics like pasta. It may be daunting to join with the hordes of devout followers but we've compiled an easy guide on how to appreciate its best works and the striking parallels with the finest pieces of art.
Impressionist
Borrowing from the delicacy and freedom in brushstrokes of puissant maestros like Monet and Renoir, the Escargots are the best example of impressionism translated into the culinary format.
Pieced together through facile methods that involve tradition-defying amounts of garlic, its verdant hues call back to the soothing palettes that have come to define the most renowned works within the impressionist canon. There's also a feeling of incompleteness that pays homage to Monet's genre-defining "Impression, Sunset" which captures the fleeting moments of life.
Market Value: S$5.90
Surrealism
Our world is shaped by our perception and, sometimes, our own unique worldviews are made more exciting when coloured with the unfathomable qualities of dreams and the deep subconscious.
In following with the basic principles of surrealism, Saizeriya's Bismark Pizza posits challenging questions, starting from the cryptic bushels of wilted spinach that betrays the time-honoured recipes. What is it? What does it add? What does it mean? Maybe it doesn't mean anything and it's these sarcastic and absurd touches that enrich the human experience with unconventionality.
Market Value: S$7.90
Minimalist
Undoubtedly a hard discipline to master, minimalism isn't about simple blank spaces and an inherent lack of detail. Minimalism is deliberately inelaborate to spur profound internal monologues that challenge your understanding.
In contrast to Saizeirya's free-flow drinks station, exemplifying maximalism with its dizzying array of choices, their Free-Flow Plain Water is an acute anti-consumerist statement. Forgo consumerism and minimalism will set you free — it frees you from capitalist indoctrination and is healthier for the soul, quarantined from the toxic and fast-moving capitalist zeitgeist.
Market Value: S$0
Abstract Expressionist
The Doria is Saizeriya's most faithful replication of the brusque and inelegant chaos that personifies Jackson Pollock. It's made to channel an inexplicable disarray that's befuddlingly divorced from what is "technically" correct.
Break past its simple facade and it's a riotous party of sauces and sloppily cooked rice, meant to be tossed about in a convoluted mess that is divisively haphazard and almost feels like a bastardisation of basic principles, perhaps even without much of a saving grace. But beauty is in the eye of the beholder. And some of us can't afford eyesight correction.
Market Value: S$5.90
Pop Art
There's no more fitting symbol of the modern art movement than the tomato soup, famously featured in Andy Warhol's 1961 "Campbell Soup Cans". Hence, it's only apt that the crowd favourite Bolognese Pasta is one that borrows from this seminal work.
As trite and milquetoast as the subject matter, the pasta is dunked inside a pool of tepid tomato sauce. "Flavour and richness aren't key determinants for taste," it shouts and even the facets of life most devoid of personality can be consumed and understood. That's Pop Art — purposefully insipid, for the hoi polloi.
Market Value: S$4.90
Instead, go here for affordable and palatable Italian food.